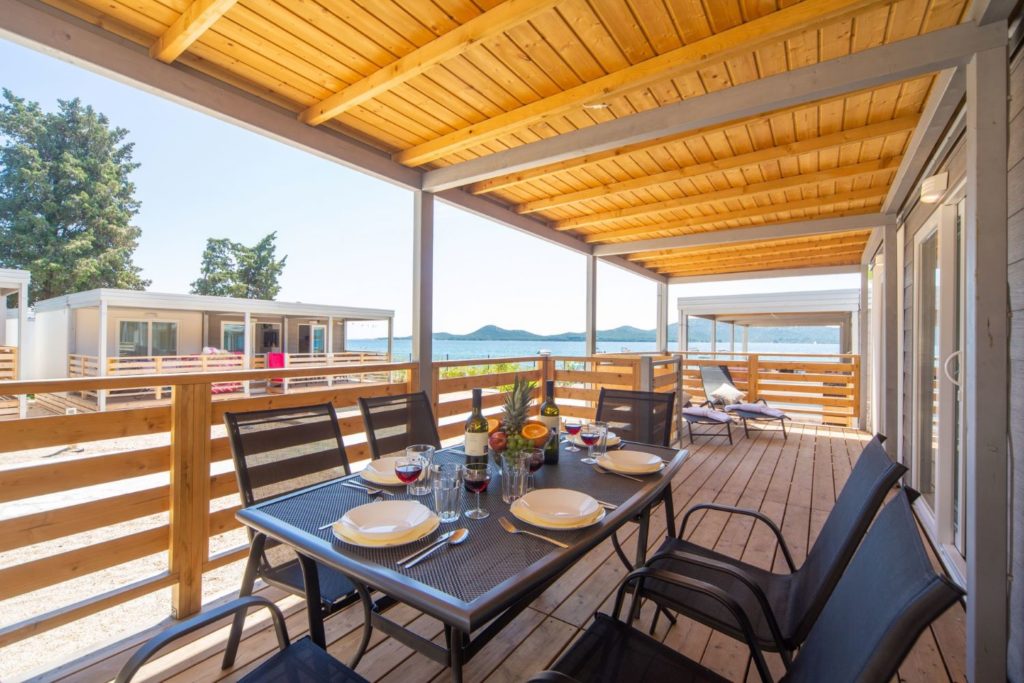 The price includes services and tax (VAT). The dual display of prices shows prices converted at a fixed conversion rate of 1 EUR= 7.53450 HRK. Until 31st December 2022, the payment is made exclusively in Kuna currency.
Prices and booking and down payment conditions, as well as cancellation policy depend on the chosen price list.
We kindly ask you to read our Booking Terms & Conditions prior to making a booking.
Accommodation prices are VAT inclusive.
The price includes accommodation in a mobile home for the number of people specified in the description of mobile home accommodation capacity.
Additional people on sofa beds, in accommodation units that offer such an option, are charged extra.
The accommodation price does not include a one-off cleaning fee of € 60,00.
The accommodation price does not include sojourn tax paid during the stay.
Exact numbers and arrangement in mobile homes are given before arrival; if you have any preferences we will try to fulfill your request.
With timely notice we can confirm and give two or more accommodation units next to each other.
Pets are welcome in certain campsites with extra fee and prior notice.